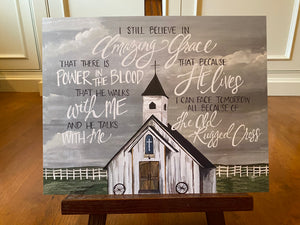 Original artwork by Heather Gilion at Story Designs. This reproduction of Story Designs' original painting of this hymn quote is available in an 8x10 and 11x14, printed on fine art paper.
•• FREE SHIPPING •• 
*Shipped flat to protect print.
*Each print ordered comes in individual, plastic sleeve for protection.
*Artwork signed